Breaking Down the First Extra and Thankfully Final Week of Regular Season NFL Football
Here we are, the final week of the NFL regular season. It's the first ever Week 18 and features the 17th regular season game for each and every NFL team.
Are we this starved for NFL football that we really needed to add a 17th regular season game? I say no. I mean take a look at these games and you can see this first Week 18 is a total waste. This could be Wild Card Weekend filled with six exciting do or die games and instead we'll be watching a weekend of dreck.
Of course, ESPN, NFL Network, NBC, and Fox will try to convince you how meaningful all these games are, but how do you figure? Three of the 16 games truly have meaning as far as playoff life or death, most mean little and some mean absolutely nothing if not less.
When the announcement was made about the additional week this is what NFL Commissioner Roger Goodell had to say, "This is a monumental moment in NFL history. The CBA with the players and the recently completed media agreements provide the foundation for us to enhance the quality of the NFL experience for our fans. And one of the benefits of each team playing 17 regular-season games is the ability for us to continue to grow our game around the world."
I'm sorry but how do games like the 13-3 Packers vs the 2-13-1 Lions, the 6-10 WFT vs the 4-12 NY Giants or the 11-5 Titans vs the 4-12 Texans help "enhance the quality of the NFL experience for our fans"?
Maybe it's the fact that tickets for the Giants WFT game at Met Life can be had for SEVEN DOLLARS!
Or that the extra week gives Jacksonville Jaguars fans the ability to dress up like clowns to give owner Shad Khan a slap in the face while watching their team get smoked by the Indianapolis Colts who are one of the only teams with something to play for this weekend.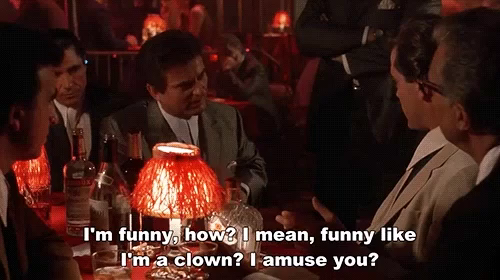 But like I've said before, what does the NFL care? They do what they want, when they want and how they want because they're the well you know the NFL.
Well, I guess we don't have a choice so we might as well live with it. Let's take a look at the dreck, uh games.
Kansas City Chiefs -10.5 at Denver Broncos
For some reason, this game was flexed from Sunday at 1pm to Saturday afternoon. It certainly can't be because NFL fans want to see Drew Lock and the low flying Denver Broncos. KC is already in the playoffs and the Broncos have been eliminated. The only thing of note is that the Chiefs can get the #1 seed with a win and a Titans loss to the Texans on Sunday. The former has a much higher likelihood of happening than the latter, but stranger things have happened, I guess.
Dallas Cowboys -3.5 at Philadelphia Eagles
Yet another game that was flexed from Sunday to Saturday, this one to prime time. The reason, the Dallas Cowboys. They're the number one draw in the league so even this putrid game that's sure to feature back-ups galore and means very little as far as the playoff picture is concerned, is certain to get eyeballs.
What's on the line? Not much with the exception of Dallas improving their playoff seed and their first sweep of the NFC East since 1998. Well Whoop-de-Whoo.
Green Bay Packers -3 at Detroit Lions
Who makes these schedules? Did anyone in the NFL think Green Bay and Detroit in Week 18 could possibly be a meaningful game? If they did then that person should suffer the same fate that George Costanza wanted for the mechanic who stole his Twix bar.
Green Bay has clinched a first-round bye and home field throughout the playoffs. Detroit has clinched another top-2 pick in the NFL draft. Aaron Rodgers says he will play, but on the bright side for Detroit it probably won't be for more than a few series. And the Lions two wins and a tie this year have all come at home.
Cincinnati Bengals +6 at Cleveland Browns
Now this could have been an entertaining and meaningful Week 18 showdown with lots of drama and playoff implications. Instead, we have none of that in a game where tickets can now be purchased for $8 each. Bengals are in, Browns are out. No Burrow. No Mixon. No Mayfield. Instead, we get Brandon Allen & Case Keenum. Who cares? Not me. Next.
Chicago Bears +5.5 at Minnesota Vikings
The 6-10 Bears vs the 7-9 Vikings. YAWN. The only way this game would be exciting is if they let a real bear loose in U.S Bank Stadium to fight a real Viking. Now that's something I'd pay to see.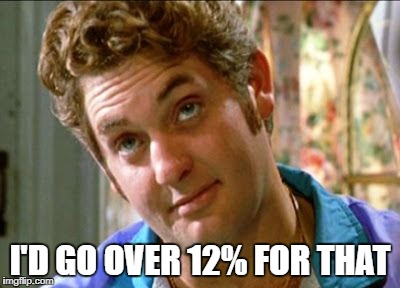 Washington Football Team -7 at New York Giants
Tickets for this thriller can be had today for $7. SEVEN DOLLARS. That's nuts. I mean if I lived in New York I'd plunk down a fin and two singles to see if Mike Glennon could do worse than his 5.3 QB rating from last week. On the bright side this should be the final game for the Washington franchise with the stupidest name in football. At least until they announce their next stupid name.
Pittsburgh Steelers +3.5 at Baltimore Ravens
Lamar Jackson is pussing out of another game this week even with a potential playoff berth on the line. But I guess he realizes that even if the Ravens win, they'd need the Chargers and Colts to lose and the Dolphins to lose or tie. On the other hand, the Steelers only need a win and a Colts loss to the Jaguars to get in. Better luck next year Stillers because that ain't happening.
Indianapolis Colts -15.5 at Jacksonville Jaguars
Finally, a game that means something. The Colts need a win against the Jags and they're in the playoffs. Even Carson Wentz can't fuck this up.
Tennessee Titans -10 at Houston Texans
The Titans win and they get the #1 seed in the AFC. Does anyone outside of Tennessee and Kansas City really care? I'm sure Houston doesn't give a crap.
Best Daily Fantasy Props Bonus
Make Sure to Support Grumpy's favorite Daily Fantasy Props bonus from PrizePicks. Click below to claim 100% Deposit Match up to $100 on your first deposit. Click below to claim with Promo Code: GRUMPY
New Orleans Saints -3.5 at Atlanta Falcons
The first of the 4:25pm games. A Saints win and a 49ers loss to the Rams will get the Saints into the playoffs so there is some meaning to this game. But think about it. Even if the Saints get into the playoffs what shot do they have to win a game with Taysom Hill and Ian Book as their QB's? I'd say none. Moving on.
New York Jets +16.5 at Buffalo Bills
Have the Jets not endured enough this season that they now have to go to Buffalo to play a late afternoon game against the division leading Bills who need a win for the division, in 20 MPH winds? I guess not. Thanks Goodell.
New England Patriots -6.5 at Miami Dolphins
Pats are in the playoffs and the Dolphins are out. NE can win the division with a win and a Bills loss to the Jets. Even if the Jets could win, they hate the Patriots so much I think they'd lose on purpose. Either way the Jets are going to lose and the Pats aren't going to win the division. Tough luck Bellicheat.
Seattle Seahawks +5.5 at Arizona Cardinals
The top storyline here is whether this will be Russell Wilson's last game as a Seattle Seahawk. Oh, and the Cardinals can still take the NFC West title with a win and a Rams loss to the 49ers. Sure sounds like some NFL fan experience enhancing if I ever heard it.
Carolina Panthers +8 at Tampa Bay Buccaneers
There's no chance this game can hold a candle to last week's Bucs game in terms of drama. Don't expect Tom Brady and many of the banged-up Bucs starters to play the whole game. As for the Panthers, one more win will give their fans a chance to feel better about Head Coach Matt Rhule's salary. With a sixth win this season his salary per win would drop to $1.41666 million per. Currently it stands at $1.7 million for each of his five wins. Currently it stands at $1.7 million for each of his five wins.
San Francisco 49ers +4.5 at Los Angeles Rams
Ok now we get to the two main games the NFL is hanging their hats on in week 18. If the 49ers win this one, they're in the playoffs. If the Rams win, they take the NFC West and the number 2 seed. That would mean two home games in the playoffs which is huge. The Niners have won five straight against the Rams and with Matt Stafford throwing multiple balls to the opposing team in recent games this could actually be a good game.
Los Angeles Chargers -3 at Las Vegas Raiders
And finally, we arrive at the last game of the 2021 NFL regular season. It wasn't originally the final game, but it was flexed to the Sunday night finale because it holds the most intrigue and drama. Basically, it's win and you're in. Chargers win and they're in the playoffs, Raiders win and they're in the playoffs. Now that's a matchup. I guess one for 16 isn't bad. Nice job NFL.
Week 17 Recap
NFL Week 17 was a homer's paradise with home teams going 12-2-1 ATS. It was the home teams best record ATS of the season. Two of the biggest betting stories of the week you may not know were the person who bet $15,000 on the Jets to beat Tampa Bay straight up at Caesars. We know how that ended.
And the person who cashed a $20,000 pre-season bet on the Bengals to win their division at 20-1 odds at Caesars Sportsbook. That's a $400,000 win.
Grumpy's Pick(s) of the Week
I'm fully aware that even though we have a slate of dreadful games in NFL Week 18 that people will still bet their butts off even on games that have little or no meaning and where they don't know which players are going to play or for how long. Alas, I am not one of those people. So, no Grumpy pick this week.
I'll be back for the playoffs when we have some good games to wager on.
Enjoy this first NFL Week 18 and if you have to bet, I hope you are fortunate.